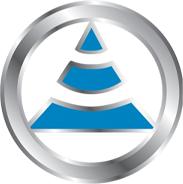 Second clinical study initiated on AphtoFix® Mouth Ulcer Cream to further evaluate the products' safety and efficacy at the Instituto Stomatologico Toscano, Camaiore, Italy. Results expected early 2023.

bonyf exhibits at the British Dental Conference & Dentistry Show in Birmingham.

Successful listing on Euronext Access, Paris.

Mr Ben Mettepenningen appointed as International Business Manager.

Product classification commenced according to MDR 2017/745.

Milestone scientific paper published for PerioTabs® demonstrating that PerioTabs® is more effective than chlorhexidine-based products in treating dental implant related infections (peri-mucositis and peri-implantitis).

Project opened for the production of an anti-biofilm NitrAdine® based toothpaste.

Realisation of the 4-year business plan put in place, taking effect from 2022.

Clinical trial initiated to evaluate the efficacy of PerioTabs® in the treatment of swollen gums in orthodontic patients at the Univ of Nancy, France, further broadening the target market of the product.

Mr Timothy Foubert appointed as Chief Financial Officer.

PerioTabs® ready to market.

Patent granted for chemical free formulation of OlivaFix® Gold Denture Adhesive Cream.

Milestone scientific paper published for OlivaFix® Gold concluding the overall greatest Quality of Life improvement over the well-known brands, Fixodent and Corega. The first of 7 scientific papers published on OlivaFix® Gold. Important achievement for the future of OlivaFix® Gold.

Initiation of 20+ pre-clinical and clinical studies to evaluate the efficacy of PerioTabs® with Key Opinion Leaders in Italy, Switzerland, France, Romania, Spain, Brasil, UK, Belgium and Germany.

Mr Chris Bätjer joined the Executive Team as Head of Quality & Compliance Management.

Patent filed for PerioTabs® (pending).
Medical Device Regulation certification transition began.
First production of OlivaFix® Gold Denture Adhesive Cream initiated.

Patent granted for bonyf's mouth ulcer cream, AphtoFix®.

Patent granted for revolutionary zinc-free, OlivaFix® Gold Denture Adhesive Cream, containing 30% organic olive oil.

HeelFix and FingerFix ready for market.

AphtoFix® Mouth Ulcer Cream ready for market.

bonyf appointed a support team of 10 people to handle the stringent ISO regulatory affairs for product registration worldwide and ensure ISO compliancy within the Company.

A long arduous process began to train the team, with regular monitored ongoing training to keep up to date with requirements of an ISO certified company.

Additional adhesive creams equipment purchased.

Significant milestone for bonyf.

Due to an FDA-endorsed recall of denture adhesive creams containing zinc (found to cause neurological problems in denture wearers), bonyf opened an R&D project to develop a zinc-free denture adhesive cream. In addition, bonyf's goal was to remove the petroleum portion of conventional adhesive creams and replace it with 30% olive oil, and increase the denture holding time from 12 to 24 hours.

This resulted in the currently marketed OlivaFix® Gold, the world's first truly healthy denture adhesive cream.

First scientific publication of many, demonstrating the antibiofilm/disinfecting efficacy of NitrAdine® Disinfecting Effervescent Tablets compared to market leaders, Polident, Efferdent and Sterident.

Patent granted for NitrAdine® Disinfecting Effervescent Tablets.

Dr. Bart De Wever, PhD, bonyf's current Chief Scientific Officer, joined the team. Dr. De Wever is a key player in ensuring bonyf's core technologies are scientifically validated by organising international pre-clinical and clinical trials with key opinion leaders worldwide.

Faster more efficient installation to produce effervescent tablets put in place.

Further certification EN ISO 13485:2003 achieved strengthening the Company's credibility in producing medical devices and ensuring products are produced to a consistently high quality.

First production of NitrAdine® Disinfecting Effervescent Tablets for removable dental appliances initiated.

Further equipment producing effervescent tablets and denture adhesive cream purchased.

Due to 65% of denture wearers suffering from burning sensations in the mouth, bonyf identified a gap in the denture effervescent tablet cleansing market and an R&D project commenced to develop a denture disinfecting effervescent tablet that removes Candida albicans (the principal cause of burning sensations) from microporosities of dentures . Now known as the NitrAdine® brand.

First EN ISO 9001:2000 certification of an internationally recognised quality management system ("QMS") attained. An ongoing QMS annually audited by European Notified Body, DEKRA, in Germany.

First production of denture effervescent cleansing tablets initiated.

Denture effervescent cleansing tablets and denture adhesive creams purchased and sold under bonyf brand. Investment in R&D and opened a production facility to manufacture both products.

Mr Djezmi Cherkezi joined the production team and appointed Head of Production in 2018.

First patent granted for Denture Repair-kit. International client base established in the dental market. Denture Repair-kit still produced and sold today.

Founded in Liechtenstein by current CEO, Mr Jean-Pierre Bogaert, majority shareholder.